Impresionantes fotografías de la Vía Láctea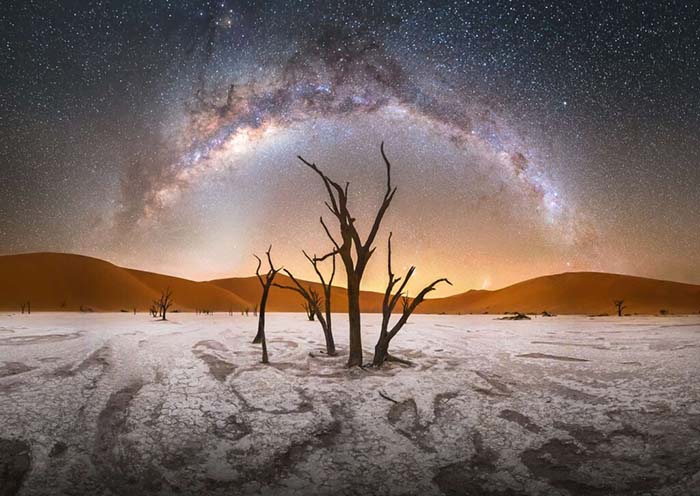 No son pocos los temas fotográficos que nos emocionan cuando tenemos la posibilidad de capturarlos en toda su dimensión. Uno de los que más nos apasionan es la fotografía del cielo nocturno, escudriñando su inmensidad.
Fotografiar la Vía Láctea es una de esas experiencias que, salvando todas las dificultades técnicas que conlleva este tipo de fotografía, proporciona más satisfacción a un fotógrafo.
A modo de inspiración, a continuación te mostramos una serie de impresionantes fotografías de la Vía Láctea capturadas en los lugares más recónditos de nuestro Planeta.
---
«Vía Láctea Invernal» – Dr. Nicholas Roemmelt
Marmolada, Dolomitas – Italia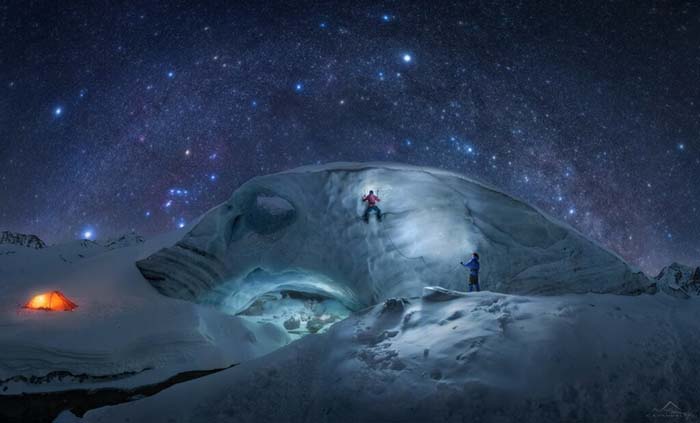 ---
«Lake Rotoiti por la noche» – Mark Gee
Nelson Lakes National Park – Nueva Zelanda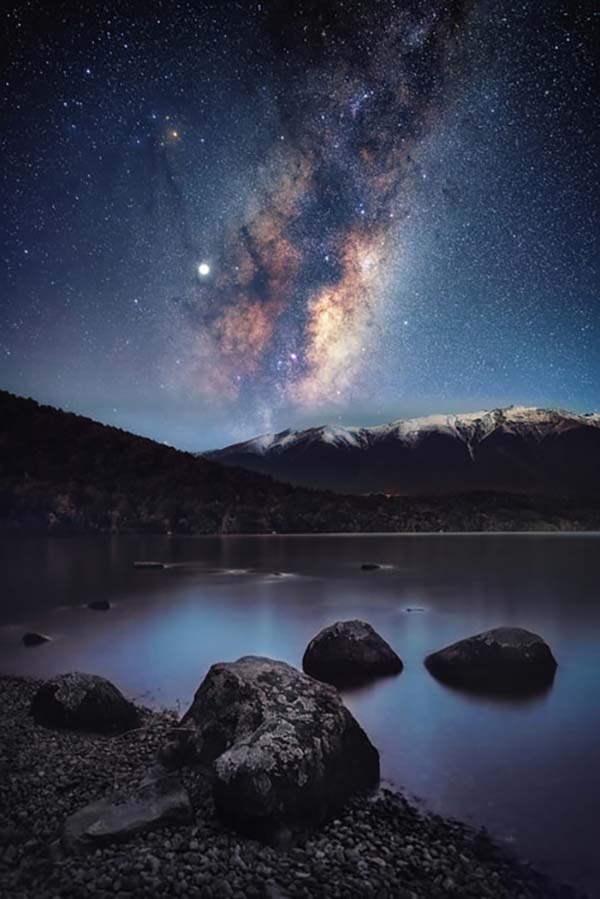 ---
«Vía Láctea sobre el Parque Nacional del Teide» – Mehmet Ergün
Tenerife – España
---
«Antenas del ALMA» – Yuri Beletsky
Observatorio Llano de Chajnantor – Chile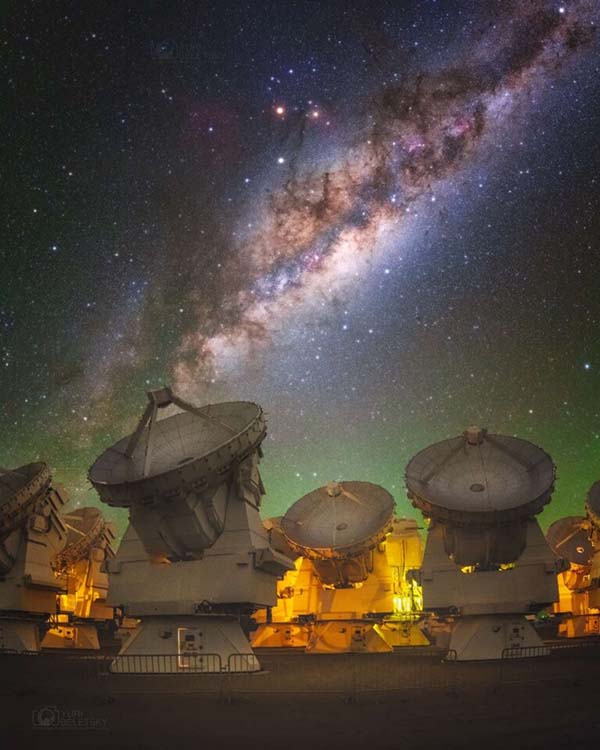 ---
«Deadvlei» – Stefan Liebermann
Namib-Naukluft National Park – Namibia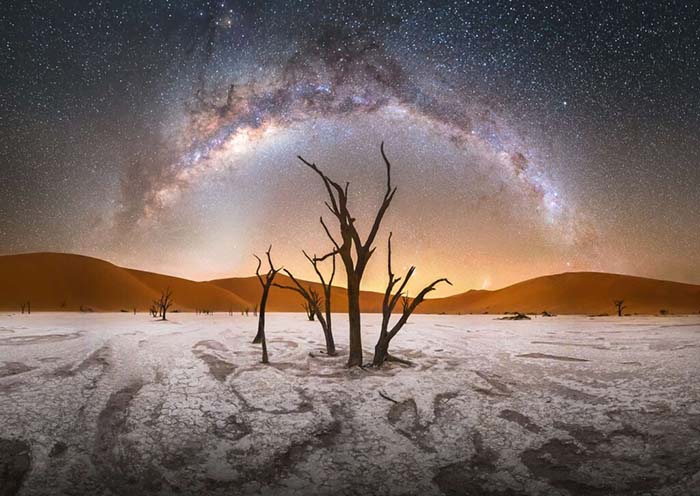 ---
«Estrellas de Madeira» – Daniel Kordan
Isla de Madeira – Portugal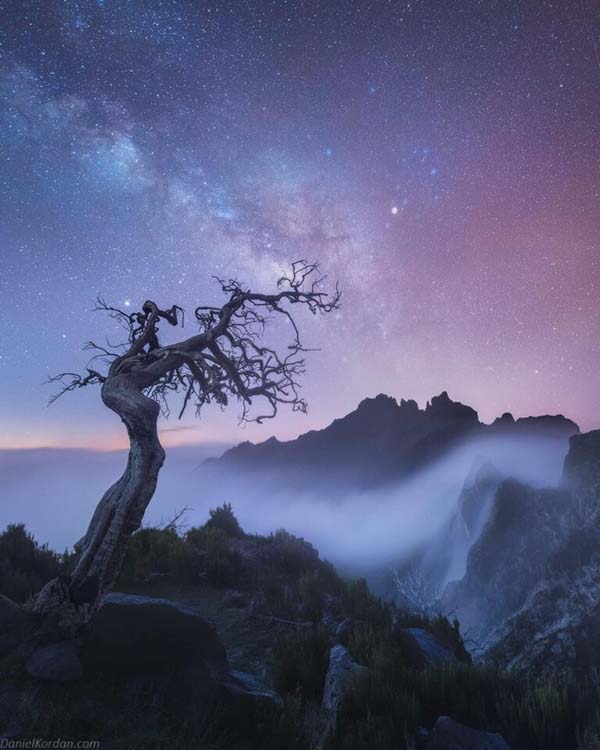 ---
«Pesadilla» – Michael Goh
Dumbleyung Lake – Australia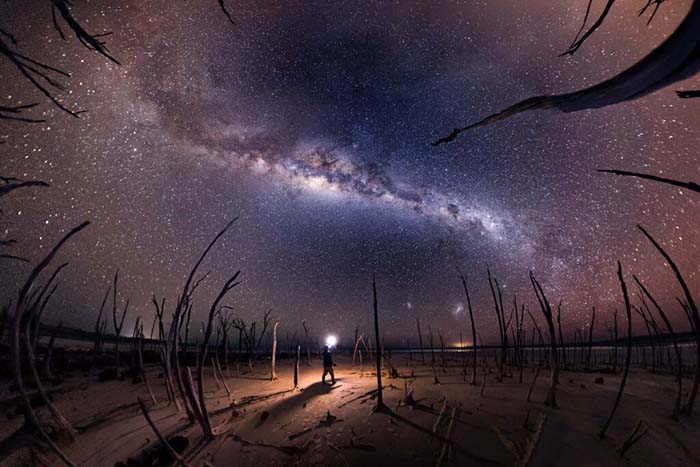 ---
«Good night Utah» – Julio Castro
Kanab, Utah – EE.UU.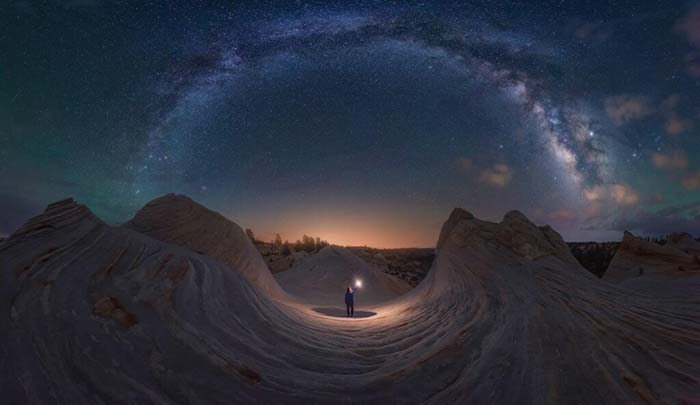 ---
---
«Doble Arco» – Pablo Ruiz García
Picos de Europa – España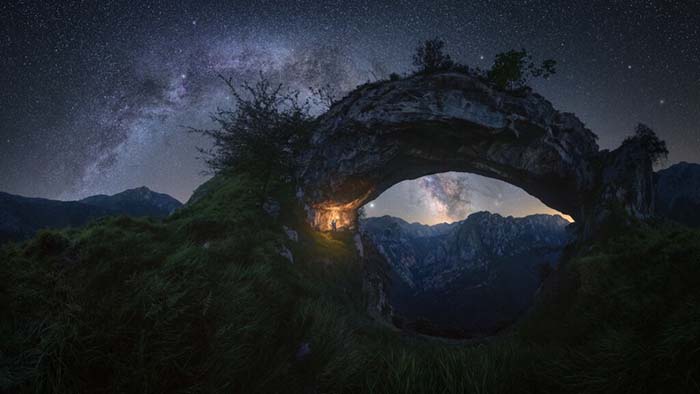 ---
«Gran Firmamento» – Jorgelina Alvarez
Base Marambio – Antártida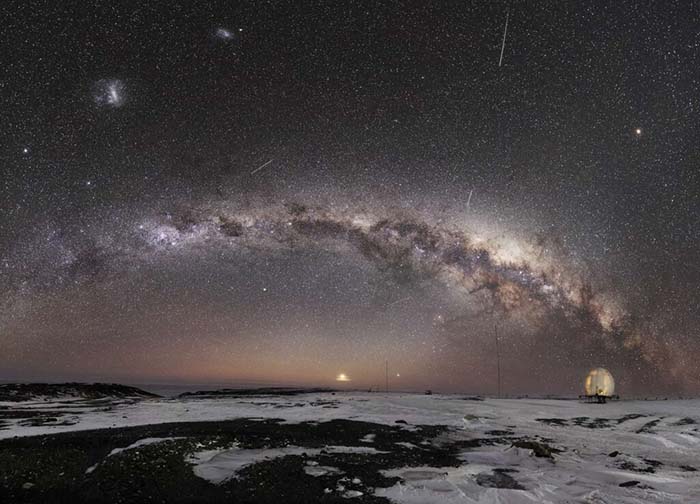 ---
«Alone & together in the stardust» – Marco Carotenuto
Desierto del Sahara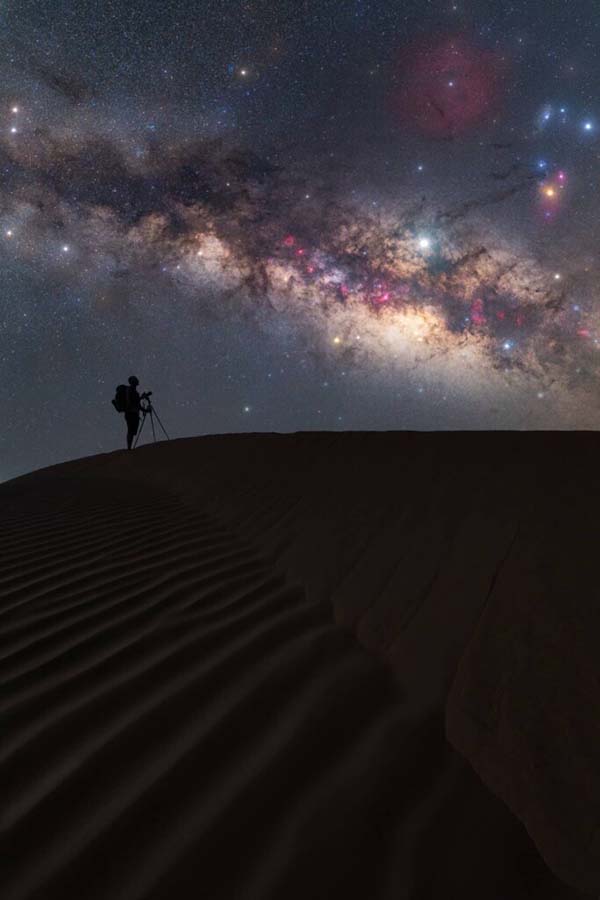 ---
«Elemental» – Miles Morgan
Volcan Kilauea, Hawai – EE.UU.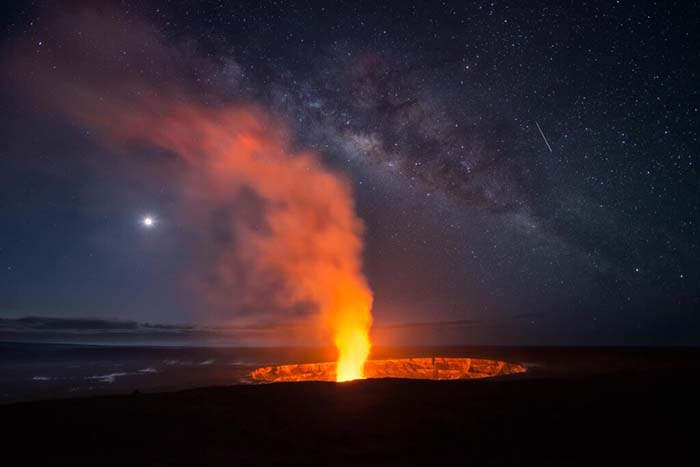 ---
«Noches de Oregón» – Chance Allred
Oregón – EE.UU.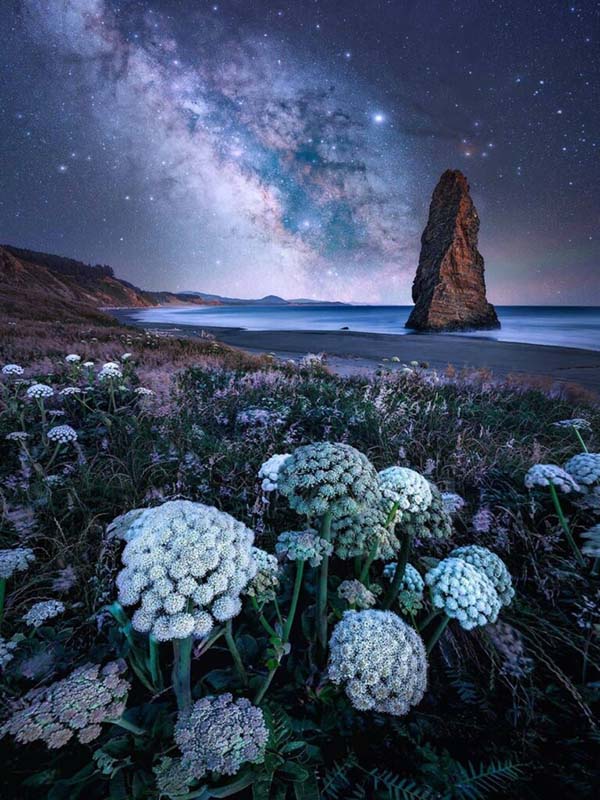 ---
«Campamento base» – Giulio Cobianchi
Dolomitas – Italia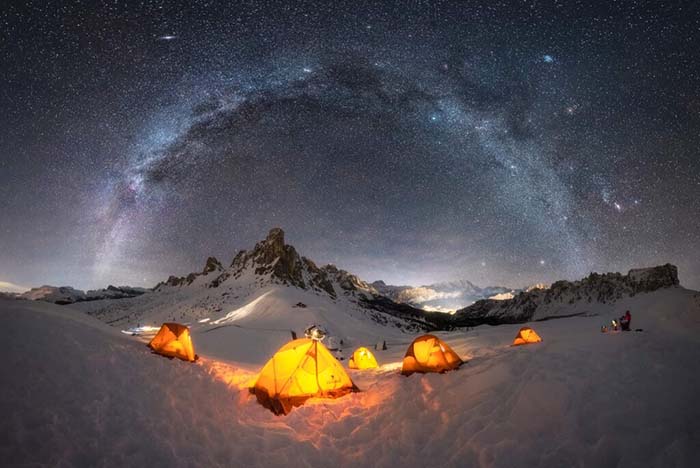 ---
«Bioluminiscencia» – Josh Beames
Victoria – Australia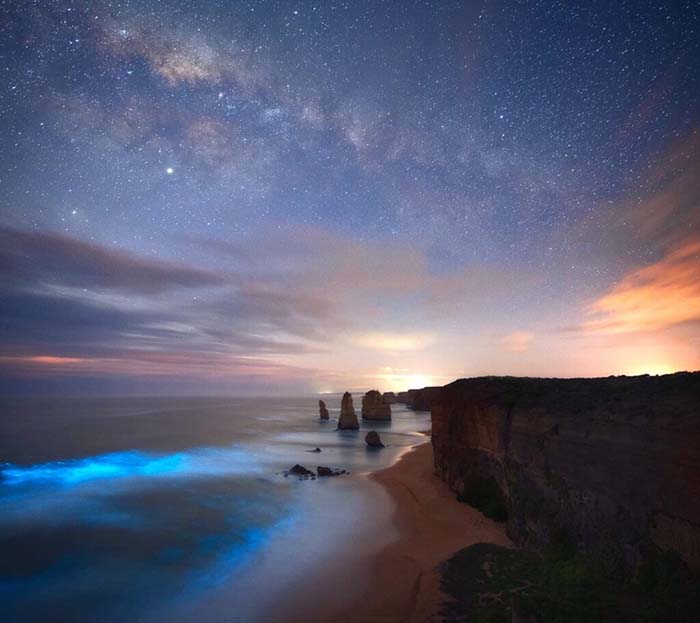 ---
«Alien Eggs» – Debbie Heyer
Badlands de Nuevo Mexico – EE.UU.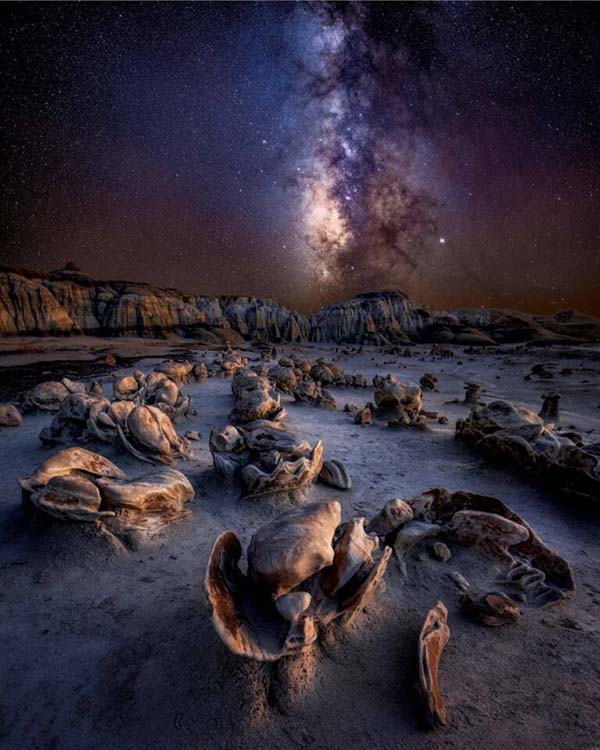 ---
«Monasterio encantado» – Ramón Morcillo Ávila – España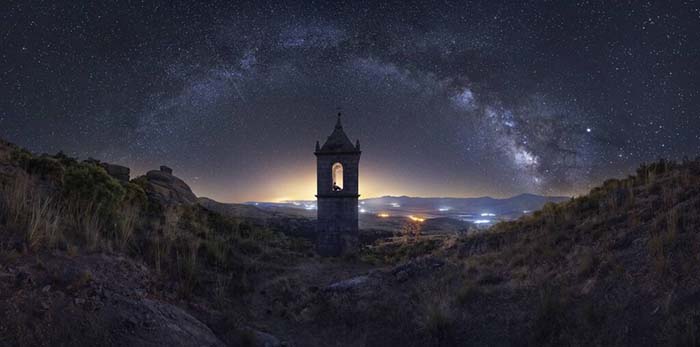 ---
«Space on Earth» – Elena Pakhalyuk
Glaciar Tasman – Nueva Zelanda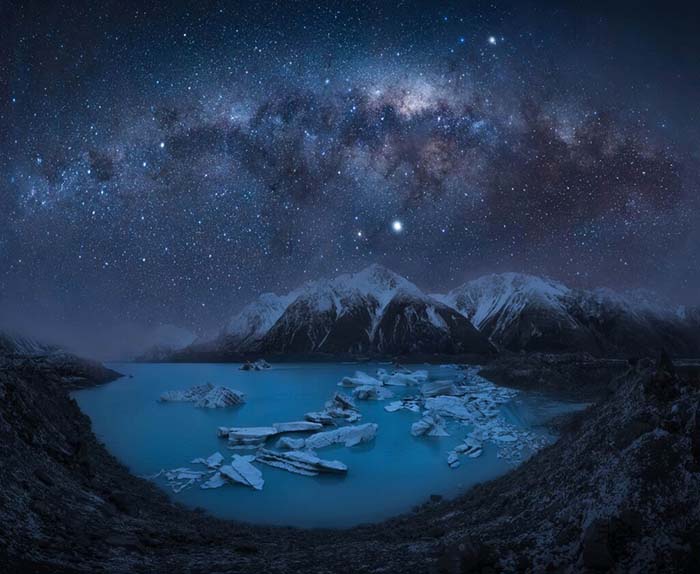 ---
«Land of the Yankee Fork» – Eric Benedetti
Idaho – EE.UU.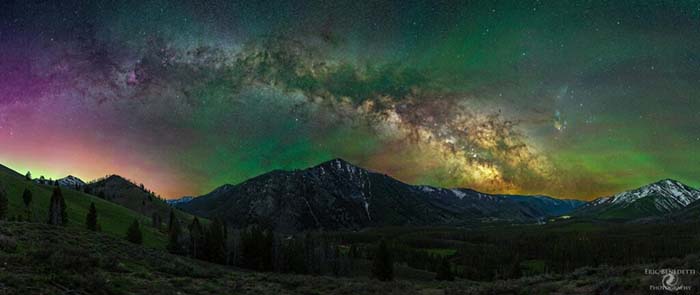 ---
«Trono celestial» – Ryan Smith
Costa Oeste EE.UU.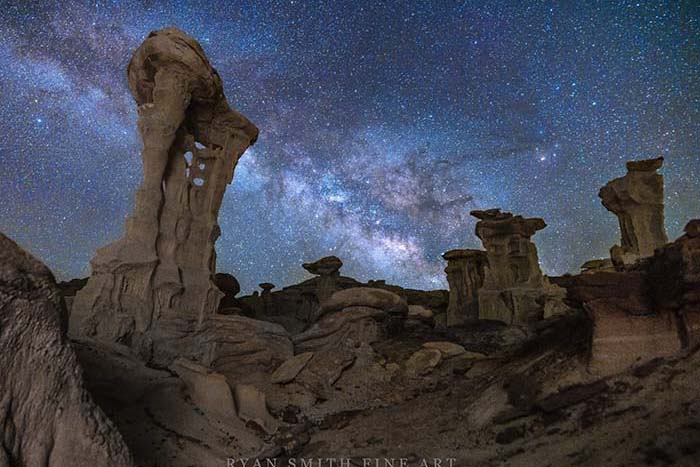 ---
«Noches del desierto» – Peter Zelinka
Alabama Hills, California – EE.UU.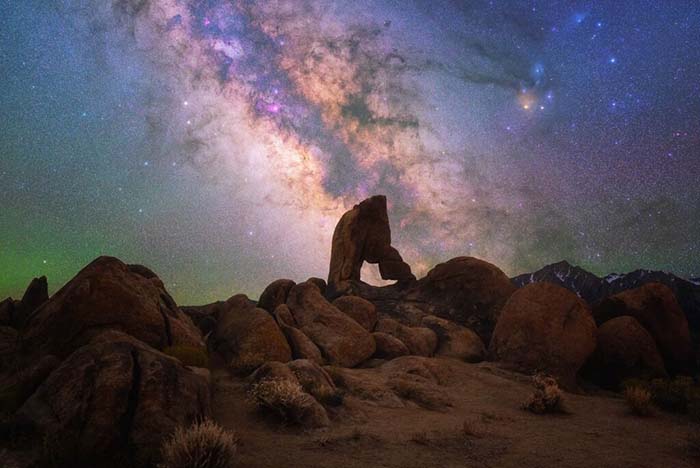 ---
Fuente: Capture The Atlas
---
COMENTARIOS
19-01-2022
Eric Jones
My name's Eric and I just came across your website - prisma2.com - in the search results. Here's what that means to me… Your SEO's working. You're getting eyeballs – mine at least. Your content's pretty good, wouldn't change a thing. BUT… Eyeballs don't pay the bills. CUSTOMERS do. And studies show that 7 out of 10 visitors to a site like prisma2.com will drop by, take a gander, and then head for the hills without doing anything else. It's like they never were even there. You can fix this. You can make it super-simple for them to raise their hand, say, "okay, let's talk" without requiring them to even pull their cell phone from their pocket… thanks to Talk With Web Visitor. Talk With Web Visitor is a software widget that sits on your site, ready and waiting to capture any visitor's Name, Email address and Phone Number. It lets you know immediately – so you can talk to that lead immediately… without delay… BEFORE they head for those hills. CLICK HERE http://jumboleadmagnet.com to try out a Live Demo with Talk With Web Visitor now to see exactly how it works. Now it's also true that when reaching out to hot leads, you MUST act fast – the difference between contacting someone within 5 minutes versus 30 minutes later is huge – like 100 times better! That's what makes our new SMS Text With Lead feature so powerful… you've got their phone number, so now you can start a text message (SMS) conversation with them… so even if they don't take you up on your offer right away, you continue to text them new offers, new content, and new reasons to do business with you. This could change everything for you and your business. CLICK HERE http://jumboleadmagnet.com to learn more about everything Talk With Web Visitor can do and start turing eyeballs into money. Eric PS: Talk With Web Visitor offers a FREE 14 days trial – you could be converting up to 100x more leads immediately! It even includes International Long Distance Calling. Paying customers are out there waiting. Starting connecting today by CLICKING HERE http://jumboleadmagnet.com to try Talk With Web Visitor now. If you'd like to unsubscribe click here http://jumboleadmagnet.com/unsubscribe.aspx?d=prisma2.com
21-01-2022
Eric Jones
Hey there, I just found your site, quick question… My name's Eric, I found prisma2.com after doing a quick search – you showed up near the top of the rankings, so whatever you're doing for SEO, looks like it's working well. So here's my question – what happens AFTER someone lands on your site? Anything? Research tells us at least 70% of the people who find your site, after a quick once-over, they disappear… forever. That means that all the work and effort you put into getting them to show up, goes down the tubes. Why would you want all that good work – and the great site you've built – go to waste? Because the odds are they'll just skip over calling or even grabbing their phone, leaving you high and dry. But here's a thought… what if you could make it super-simple for someone to raise their hand, say, "okay, let's talk" without requiring them to even pull their cell phone from their pocket? You can – thanks to revolutionary new software that can literally make that first call happen NOW. Talk With Web Visitor is a software widget that sits on your site, ready and waiting to capture any visitor's Name, Email address and Phone Number. It lets you know IMMEDIATELY – so that you can talk to that lead while they're still there at your site. You know, strike when the iron's hot! CLICK HERE https://jumboleadmagnet.com to try out a Live Demo with Talk With Web Visitor now to see exactly how it works. When targeting leads, you HAVE to act fast – the difference between contacting someone within 5 minutes versus 30 minutes later is huge – like 100 times better! That's why you should check out our new SMS Text With Lead feature as well… once you've captured the phone number of the website visitor, you can automatically kick off a text message (SMS) conversation with them. Imagine how powerful this could be – even if they don't take you up on your offer immediately, you can stay in touch with them using text messages to make new offers, provide links to great content, and build your credibility. Just this alone could be a game changer to make your website even more effective. Strike when the iron's hot! CLICK HERE https://jumboleadmagnet.com to learn more about everything Talk With Web Visitor can do for your business – you'll be amazed. Thanks and keep up the great work! Eric PS: Talk With Web Visitor offers a FREE 14 days trial – you could be converting up to 100x more leads immediately! It even includes International Long Distance Calling. Stop wasting money chasing eyeballs that don't turn into paying customers. CLICK HERE https://jumboleadmagnet.com to try Talk With Web Visitor now. If you'd like to unsubscribe click here http://jumboleadmagnet.com/unsubscribe.aspx?d=prisma2.com
14-01-2022
Eric Jones
Hey, this is Eric and I ran across prisma2.com a few minutes ago. Looks great… but now what? By that I mean, when someone like me finds your website – either through Search or just bouncing around – what happens next? Do you get a lot of leads from your site, or at least enough to make you happy? Honestly, most business websites fall a bit short when it comes to generating paying customers. Studies show that 70% of a site's visitors disappear and are gone forever after just a moment. Here's an idea… How about making it really EASY for every visitor who shows up to get a personal phone call you as soon as they hit your site… You can – Talk With Web Visitor is a software widget that's works on your site, ready to capture any visitor's Name, Email address and Phone Number. It signals you the moment they let you know they're interested – so that you can talk to that lead while they're literally looking over your site. CLICK HERE https://jumboleadmagnet.com to try out a Live Demo with Talk With Web Visitor now to see exactly how it works. You'll be amazed - the difference between contacting someone within 5 minutes versus a half-hour or more later could increase your results 100-fold. It gets even better… once you've captured their phone number, with our new SMS Text With Lead feature, you can automatically start a text (SMS) conversation. That way, even if you don't close a deal right away, you can follow up with text messages for new offers, content links, even just "how you doing?" notes to build a relationship. Pretty sweet – AND effective. CLICK HERE https://jumboleadmagnet.com to discover what Talk With Web Visitor can do for your business. You could be converting up to 100X more leads today! Eric PS: Talk With Web Visitor offers a FREE 14 days trial – and it even includes International Long Distance Calling. You have customers waiting to talk with you right now… don't keep them waiting. CLICK HERE https://jumboleadmagnet.com to try Talk With Web Visitor now. If you'd like to unsubscribe click here http://jumboleadmagnet.com/unsubscribe.aspx?d=prisma2.com
06-11-2021
Eric Jones
Hey, this is Eric and I ran across prisma2.com a few minutes ago. Looks great… but now what? By that I mean, when someone like me finds your website – either through Search or just bouncing around – what happens next? Do you get a lot of leads from your site, or at least enough to make you happy? Honestly, most business websites fall a bit short when it comes to generating paying customers. Studies show that 70% of a site's visitors disappear and are gone forever after just a moment. Here's an idea… How about making it really EASY for every visitor who shows up to get a personal phone call you as soon as they hit your site… You can – Talk With Web Visitor is a software widget that's works on your site, ready to capture any visitor's Name, Email address and Phone Number. It signals you the moment they let you know they're interested – so that you can talk to that lead while they're literally looking over your site. CLICK HERE https://talkwithwebvisitors.com to try out a Live Demo with Talk With Web Visitor now to see exactly how it works. You'll be amazed - the difference between contacting someone within 5 minutes versus a half-hour or more later could increase your results 100-fold. It gets even better… once you've captured their phone number, with our new SMS Text With Lead feature, you can automatically start a text (SMS) conversation. That way, even if you don't close a deal right away, you can follow up with text messages for new offers, content links, even just "how you doing?" notes to build a relationship. Pretty sweet – AND effective. CLICK HERE https://talkwithwebvisitors.com to discover what Talk With Web Visitor can do for your business. You could be converting up to 100X more leads today! Eric PS: Talk With Web Visitor offers a FREE 14 days trial – and it even includes International Long Distance Calling. You have customers waiting to talk with you right now… don't keep them waiting. CLICK HERE https://talkwithwebvisitors.com to try Talk With Web Visitor now. If you'd like to unsubscribe click here http://talkwithwebvisitors.com/unsubscribe.aspx?d=prisma2.com
Añade un comentario